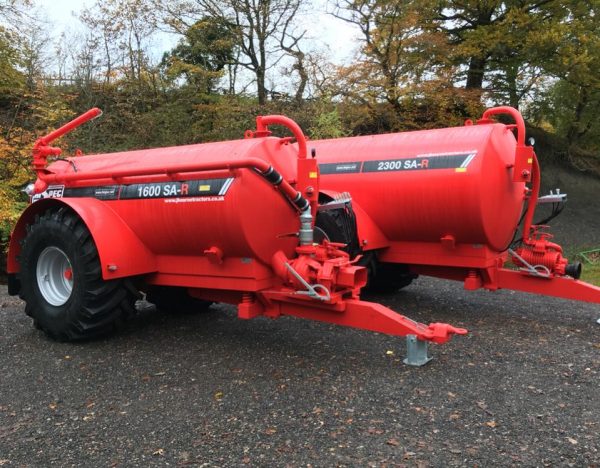 Hi-Spec Engineering manufacture the strongest Vacuum Tankers on the market. We currently manufacture vacuum tankers from 800 gallons (3,600 litres) to 4500 gallons (20,250 litres). All of our tanks use a unique low profile spreading system which will achieve a spreading pattern up to 12 metres wide. The downward splashplate not only increases controllability, but also decreases air pollution and unpleasant smells and helps to ensure all slurry nutrients are directed onto the soil. .
Design
All vacuum tankers are manufactured using 6mm high quality British steel. Internal implosion rings and a collared dished end are provided as standard to ensure the strongest possible construction. All tanks are mounted onto a complete chassis frame to ensure that the tank is completely supported without any weak points. Without this complete chassis, the barrel of the tank can be under increased stress and this will lead to a premature failure or corrosion of the barrel. Hi-Spec Engineering shot-blast all tanks as standard to provide an excellent key for the enamel paint finish, thus giving a high quality long lasting paint finish. Alternatively vacuum tankers can be galvanised to ensure a longer life..
For further information on the whole range please visit www.hispec.net or give us a call…..