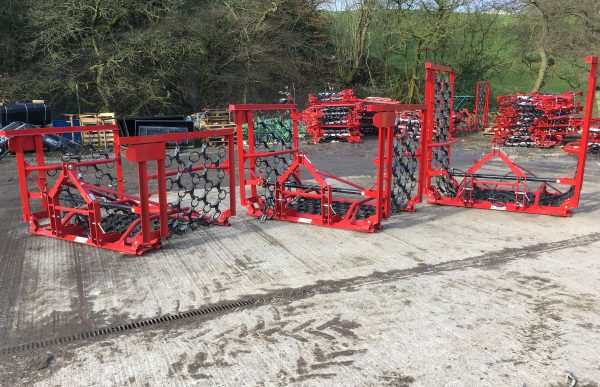 4M, 5M , 6M Chain Harrows available
Hydraulic folding
Good strong harrows with levelling bars on the front
3M MANUAL FOLDING…………£895 + VAT
4M MANUAL FOLDING ………..£995 + VAT
4M HYDRAULIC FOLDING ………£1425 + VAT
5M HYDRAULIC FOLDING ……….£1575 + VAT
6M HYDRAULIC FOLDING ……….£1700 + VAT
NATIONWIDE DELIVERY AVAILABLE!!
Product Images: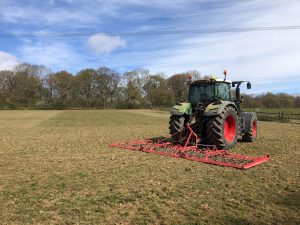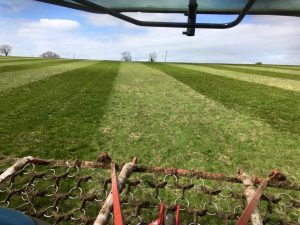 ---
Chain Harrows for Sale UK
Chain Harrows for sale at very competitive prices. For Chain Harrows and other agricultural harrows contact J Bourne.
Chain Harrows for Sale
What would we do without chain harrows and all of the benefits? Great for breaking up soil and levelling ground. Want to renovate your ground? Use chain harrows to renovate by scarifying and aerating. Chain Harrows work wonders spreading manure around and stimulating new growth. Do you have a moss or mole problem? Our chain harrows are great for getting rid of moss or spreading mole hills around. For best effects work in fertiliser while you are at it or use them to work in new seeds.
Contact us today. If you are looking for chain harrows for sale uk. Contact J Bourne Tractors today.