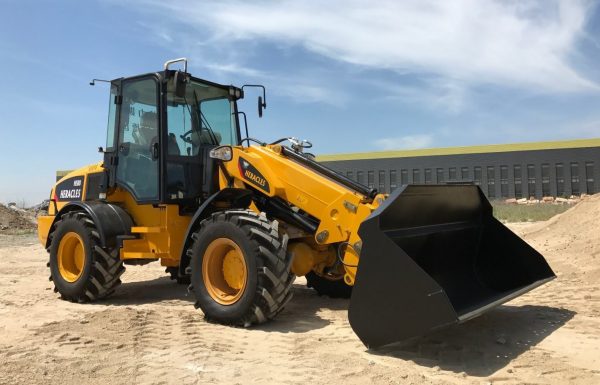 HERACLES wheel loaders are built using the highest quality materials and components to perform optimally under the harshest conditions.
HERACLES Telescopic Loader has been designed for maximum precision and stability. The extended boom offers the possibility of stacking and dumping at a heights of 6000 mm allowing the Telescopic Loaders to handle an ever larger array of tasks. Its compact size, panoramic views and upgraded multi-functional lever makes the hardest jobs look easy. The quick change system allows operators to change attachment within seconds without having to leave his seat.
These tyronehines are truly fantastic value for money….Back to basics with minimal electronics, Simple torque convertor gearbox , outboard disc brakes for easy maintenance and a Proven 4 cylinder turbo engine from FAWDE Engine group. If your looking a better priced yet still capable tyronehine for around the yard you need to give one of these tyronehines a chance! You will not be disappointed!!
Call today for further information or to receive a brochure, Demonstrations are also available locally….
These tyronehines start from just £24995 + VAT!!!!…… Choice of attachments & Finance packages are available…..CALL TODAY!!